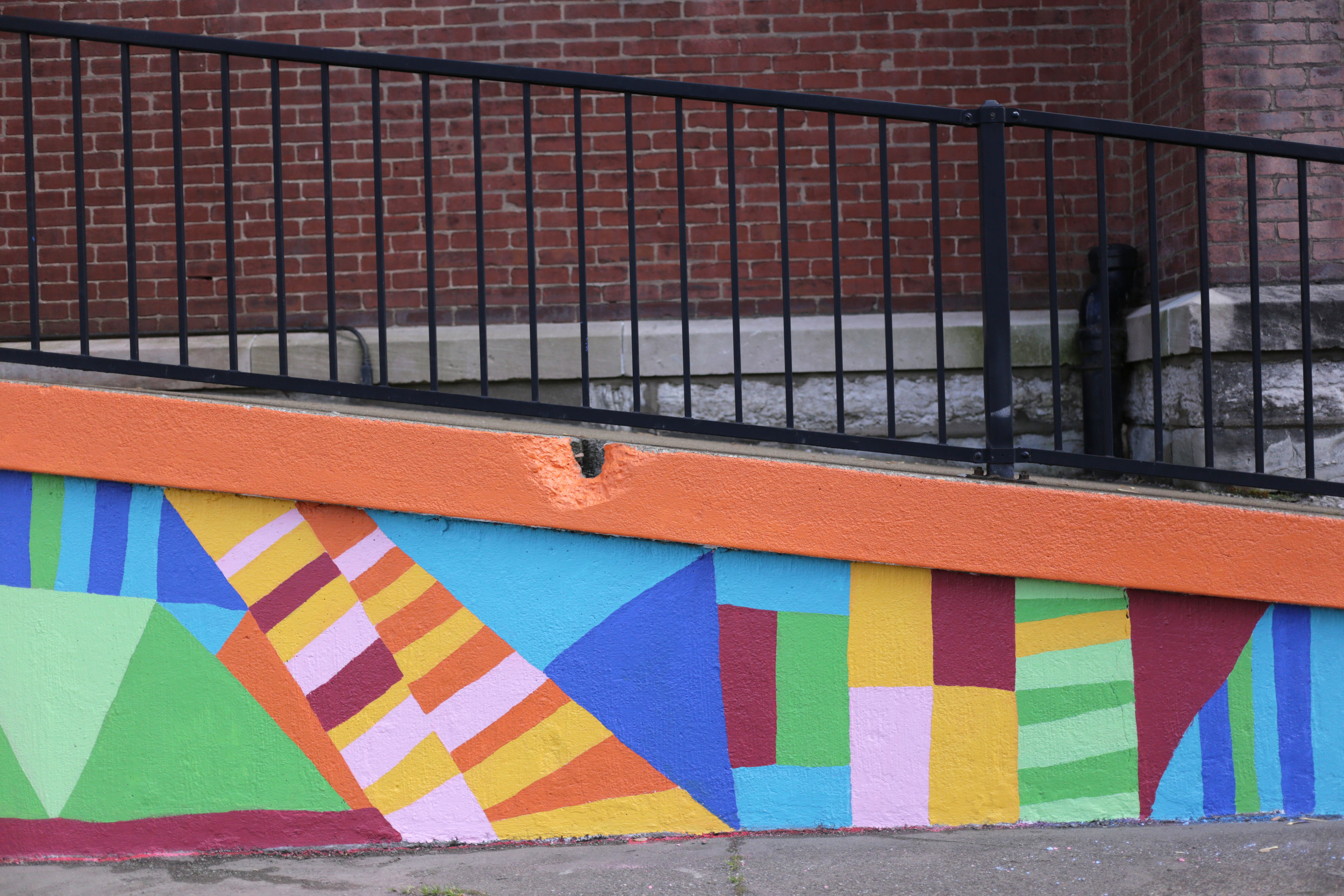 Murals by Laura Wennstrom
Spring 2016
Our building was originally built as a Catholic church in the late 1800's. We love our building but the outside didn't necessarily communicate all of the vibrant life in our community.
We asked visiting artist Laura Wennstrom to design some paintings on the outside of our space that would signify the new life in our church community.
We selected 10 church members to work with Laura to complete her designs.
We painted the murals on a Sunday morning so that all the people coming and going to church could witness some of the creative process. It also gave us an opportunity to hear people's responses to our work.
One man driving by stopped his car, rolled down the window and asked "What's going on here?" This was exactly the kind of response we were hoping for. It seems the paintings were a sign of life, a sign that something interesting was going on here.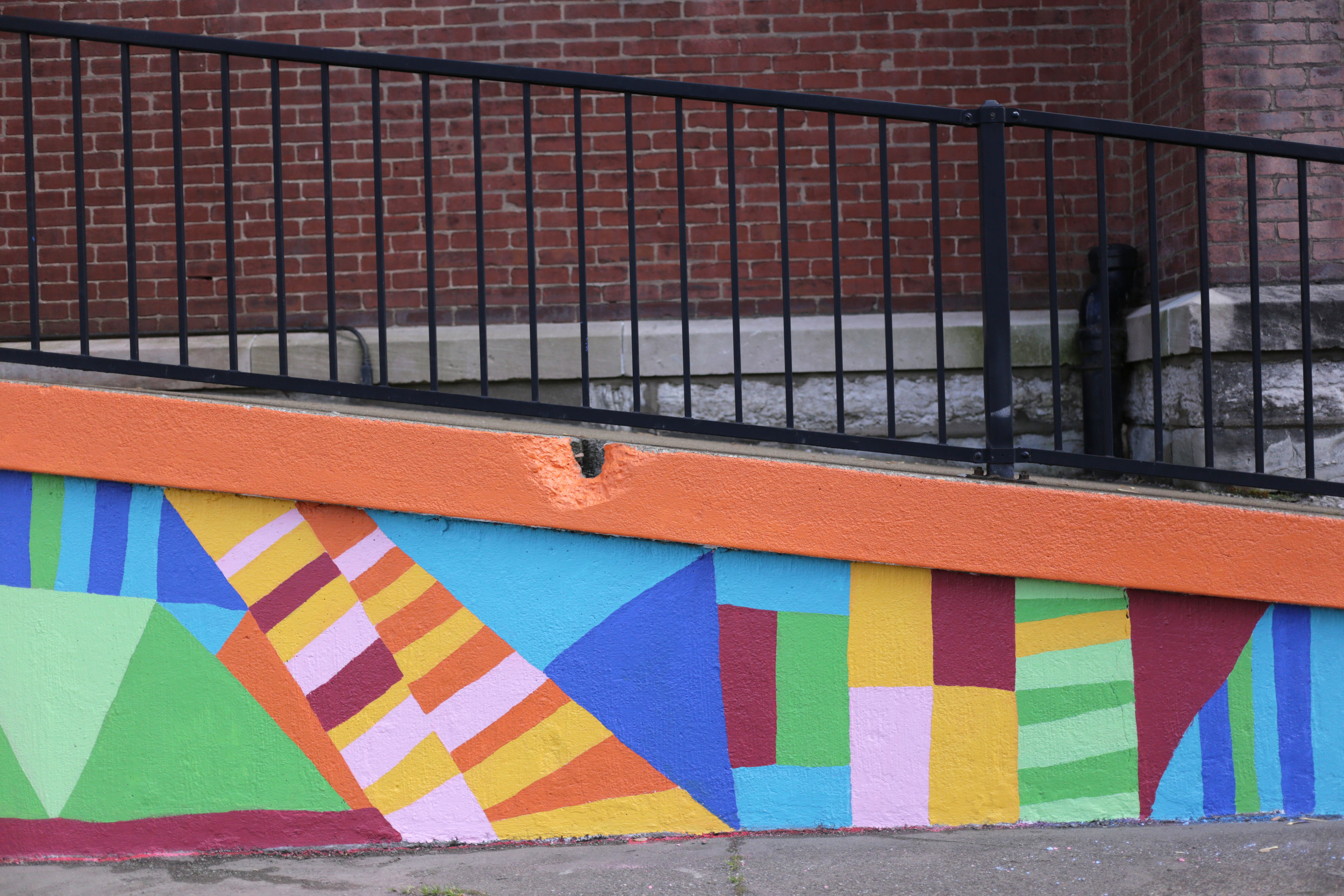 Pastor Josh Thomas said the murals brought a "levity" to the building, "a little bit of dash that let's you know you can come and be yourself."
This project makes us consider other ways we can use simple designs and fresh paint to function as signs of life in public space.
Thank you to these fine folks and others who made this project possible!